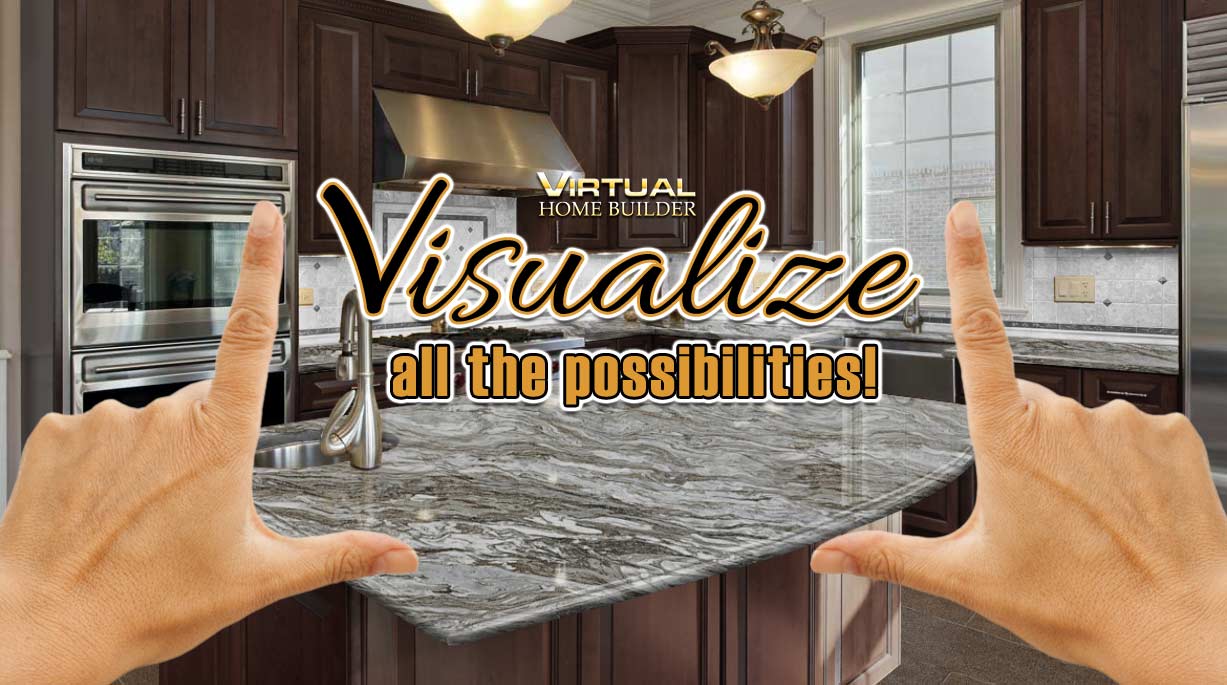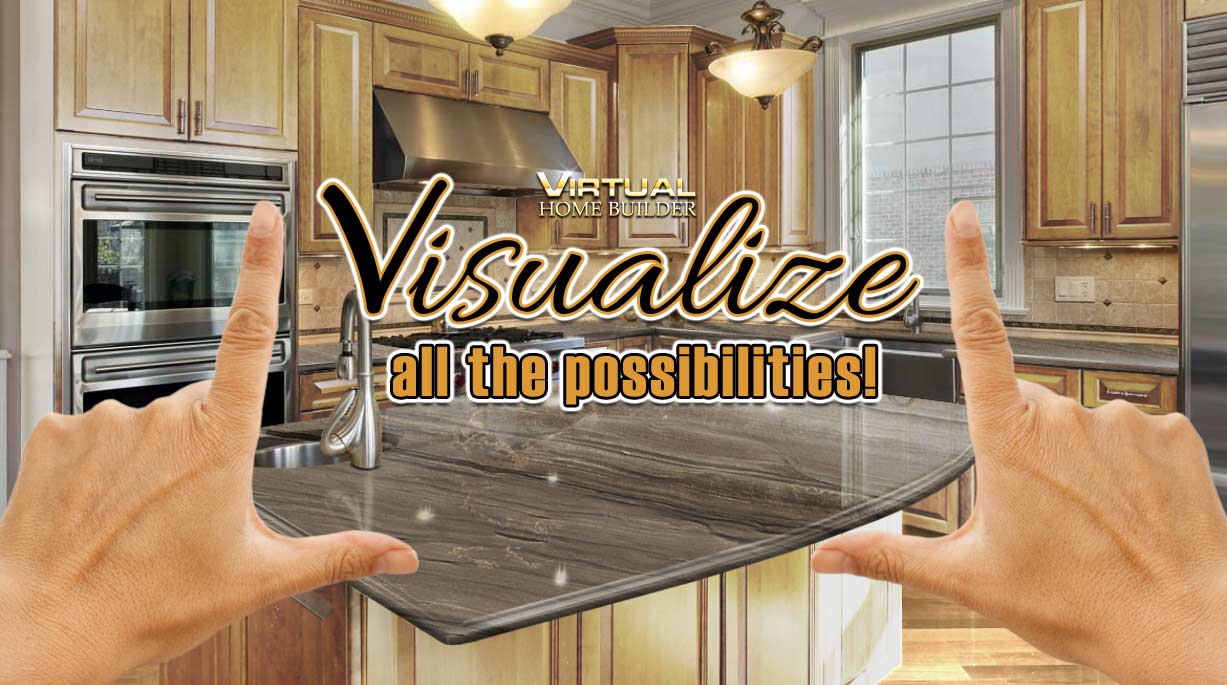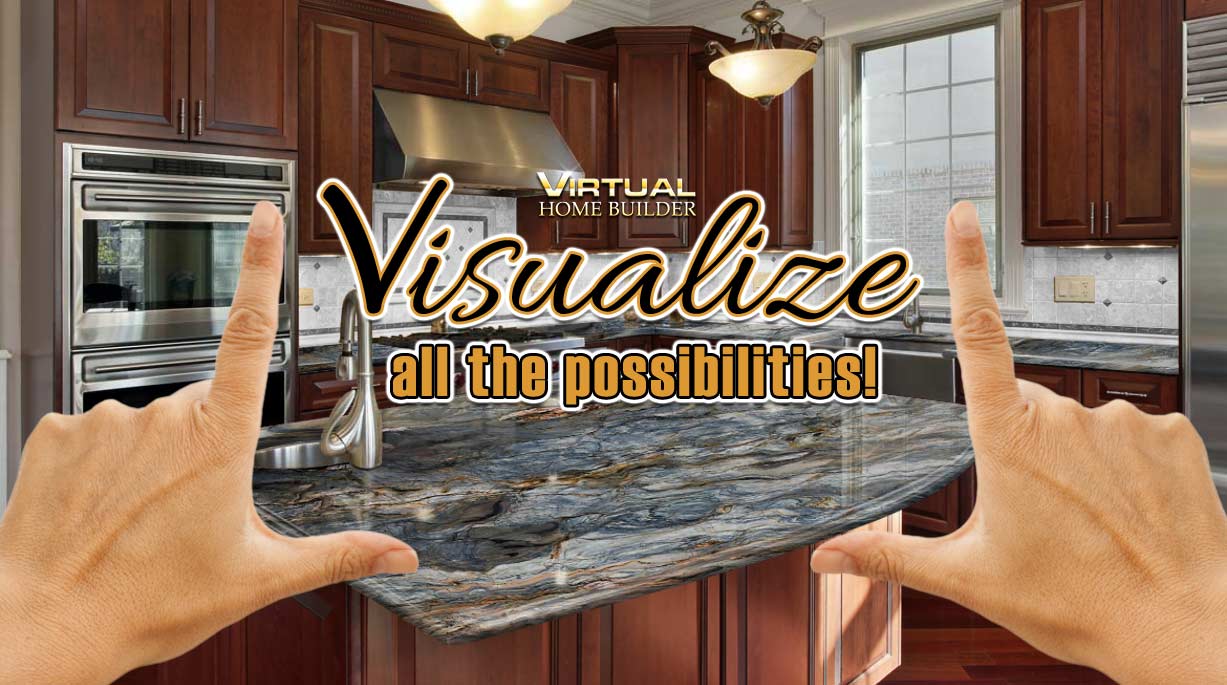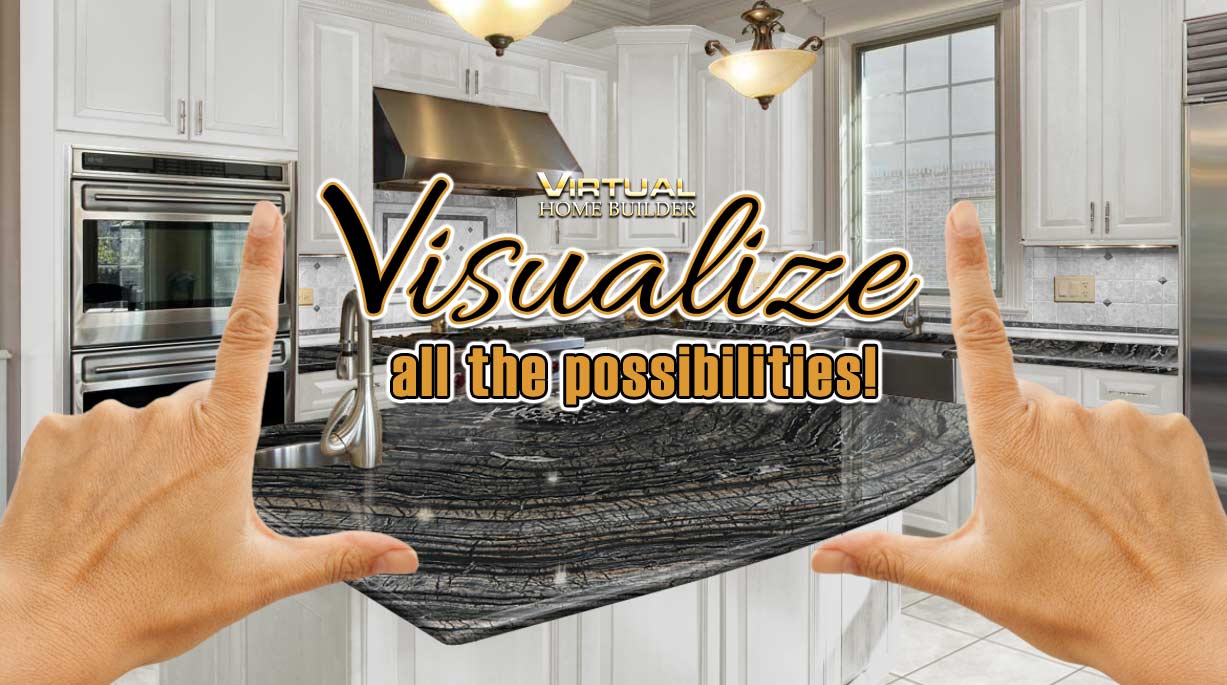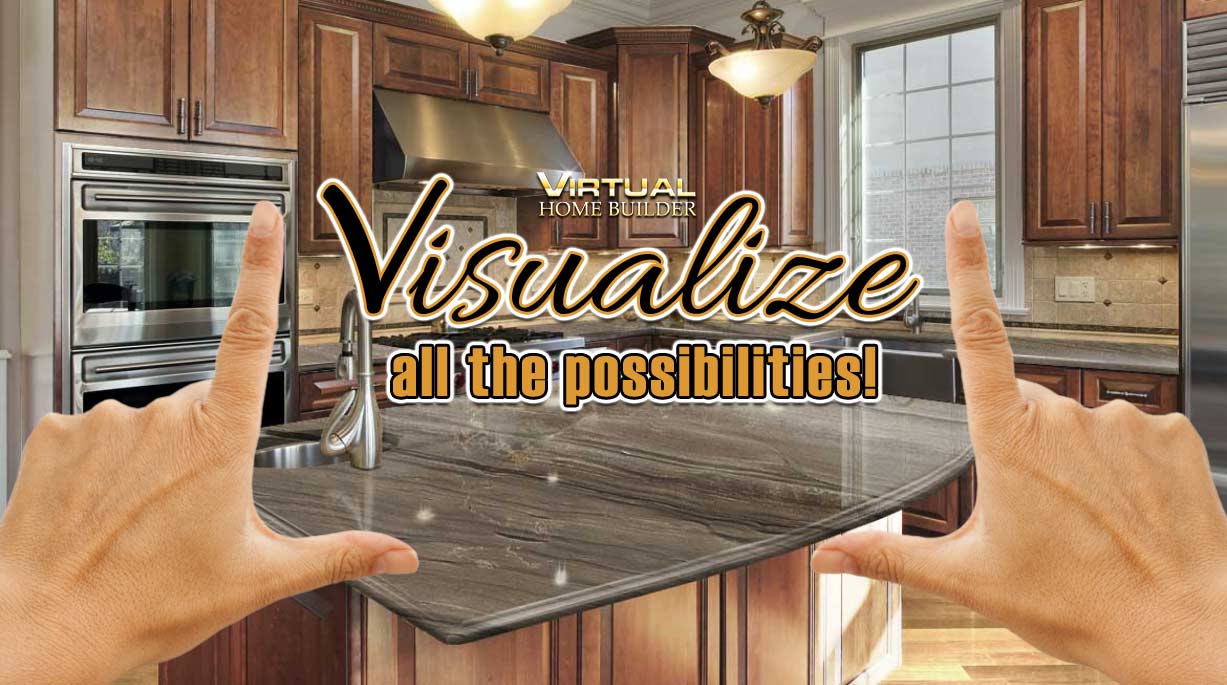 The ultimate virtual design tools that boost sales for builders, contractors, suppliers & manufacturers.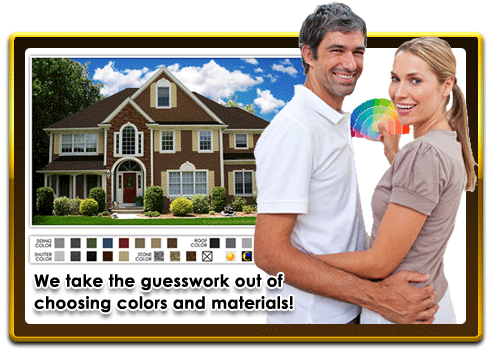 We create customized virtual home exteriors, kitchens, bathrooms and garage interiors. NEW! We also offer realistic blueprint renderings from your elevation drawings. Supply us with a high quality photo and we can create a visualizer with all the color options and materials you offer your customers. Our virtual home designs can be placed on your website to offer potential customers the ability to see which color and material combinations will look best on their home exterior, kitchen, bathroom or garage. Our visualizers look realistic and give your customers a true sense of what to expect when their home, kitchen, bath or garage is completed. Our virtual designs look great and function properly on mobile devices unlike other (Adobe Flash) visualizers that won't display on a mobile phone! Our virtual visualizers download quickly and are user friendly.
These visualizers are a great way to show off all the possible options you offer and avoid all the problems that client indecision causes later on! We can customize your visualizer to display every chosen option title so the customer can easily print out their favorite options which is great when it comes time for ordering.
HOUSE, KITCHEN & BATHROOM VISUALIZERS
Visualize all the possibilities!
This virtual kitchen visualizer tool will help your customers choose options such as kitchen cabinet colors, granite countertops, flooring, and back splashes. Add one to your website today! Click the image above to view an example kitchen visualizer.
Advantages of our visualizers:
Our visualizers look realistic and give your customers the truest representation of their chosen options. Other companies offer fake or artificial looking renderings of colors and materials. Give your customers the premium design tool for their next project.
In today's economy, affordability is on every business owner's mind. Our prices start at $750 for 30 options and go up depending on how many options you add ($25 per additional option). Other companies offer generic visualizers costing many thousands of dollars and are not customized with your branding and material options.
Our visualizers require no software installation and allow users to instantly click and view different options right on your website. Other companies offer over complicated visualizers that require long load times and installation of required software such as Adobe Flash which isn't viewable on most mobile devices.
We begin by mutually agreeing on a high quality photograph. Sometimes our client might choose photos with poor lighting or resolution that may not translate well into a quality visualizer. If you don't have a professional quality photo, we often refer our clients to a stock photography website like istockphoto.com. 
After initial consultation, we require a 50% deposit in order to begin work.
Choose the options you would like to change in your visualizer. For example, if you want to offer 16 different roofing shingle colors, send us the manufacturer's colors/codes and we will apply them to the visualizer. If you want to change countertops, many granite/countertop suppliers offer good quality photos to vendors. Once we have received all the options you wish to add, (either by email, Drop Box, or Google Drive) and we will begin creating your custom visualizer! Most visualizers can be completed in under two weeks depending on the number of options.
Once the visualizer is completed, we will post the live version for you to review on our server. At this time we require the final 50% payment. If everything looks great, we will send over a Zip file containing all the code and images for your web developer to place on your website! If you require assistance placing the visualizer on your website, we can help!
Allow your customers to...
Visualize all the possibilities!
Our visualizers allow your clients to see what color combinations will look the best on their home before construction even begins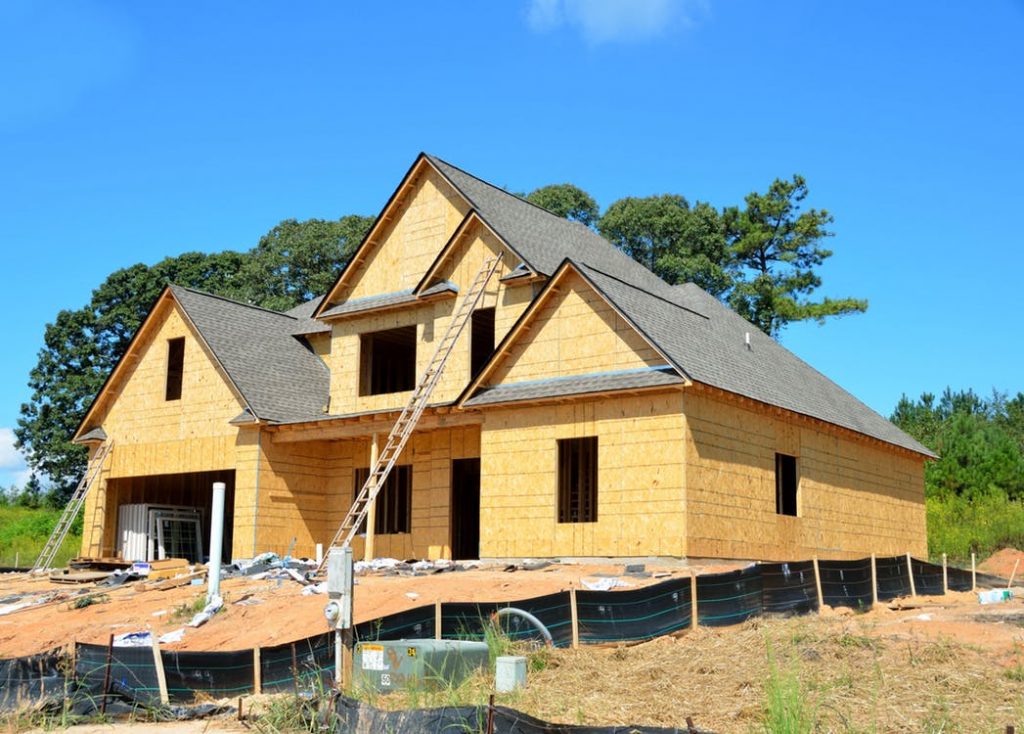 Our Latest Kitchen Visualizer:
Our Latest House Visualizer: